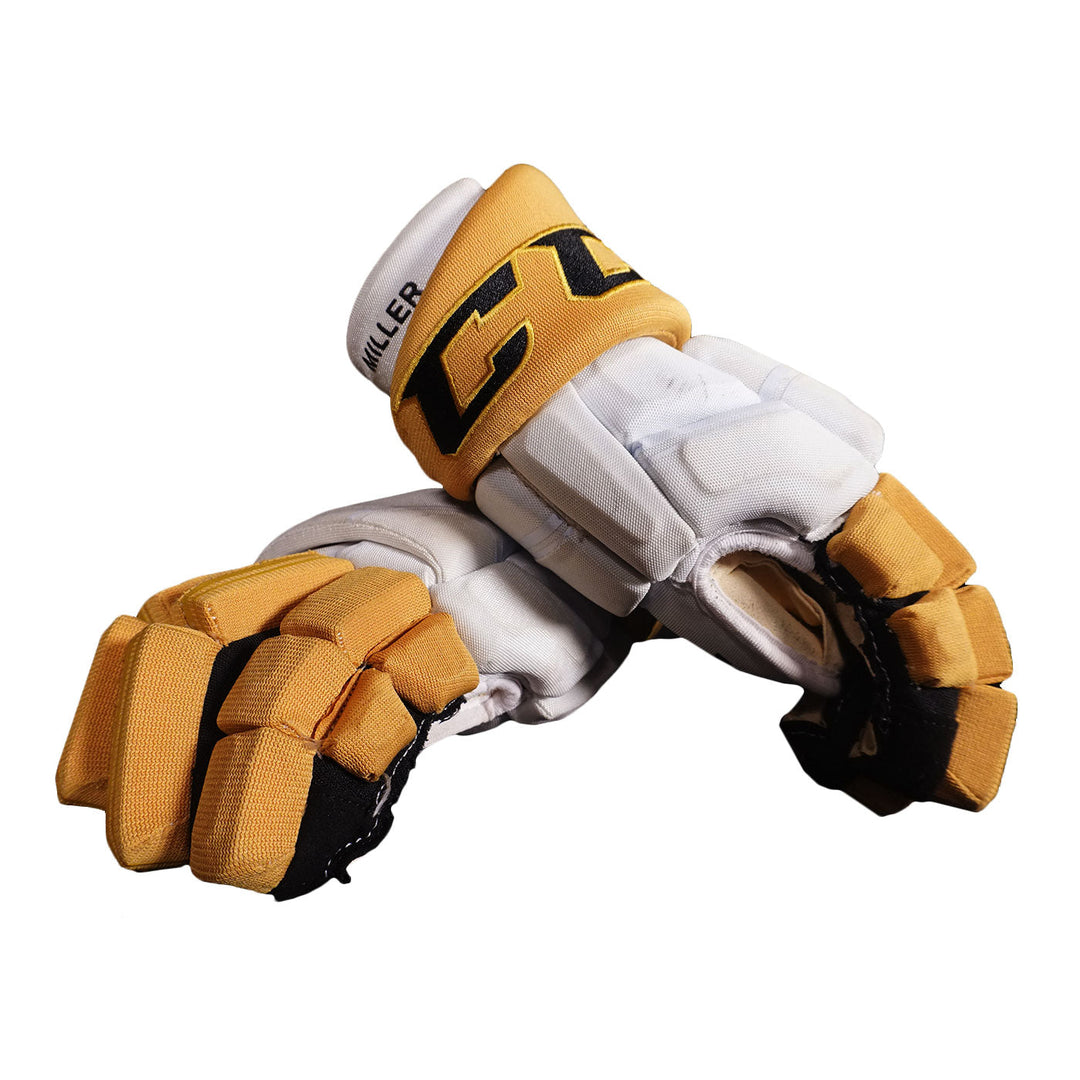 Colin Miller Game-Used Gloves - Hologram #563
---
Purchase #6 Colin Miller's Game-Used Away Gloves used during the Golden Knights' Inaugural Season. This item is authenticated and certified game-used by VGK Authentics. Each product from VGK Authentics is tagged with a hologram sticker with a unique serial number which distinguishes the authentication of the product.
Disclaimer:
Due to players various levels of usage, not all gloves will be completely identical. 
Please note that all gloves sold will not have a warranty .
The photo may differ from the actual product.